Chenguang Lu's Research on Color Vision
Forum on Color, Color Vision, and Related Philosophical Topics
Papers and a Monograph on Color Vision and Philosophy
Paper: Decoding Model: A Symmetrical Zone Model of Color Vision
Abstract: Problems and Way out of Zone Models
Evolution of color vision
Opponent color signals change with wavelength

"Did you ever find this kind of opponent signal I predict? If you know please tell me!"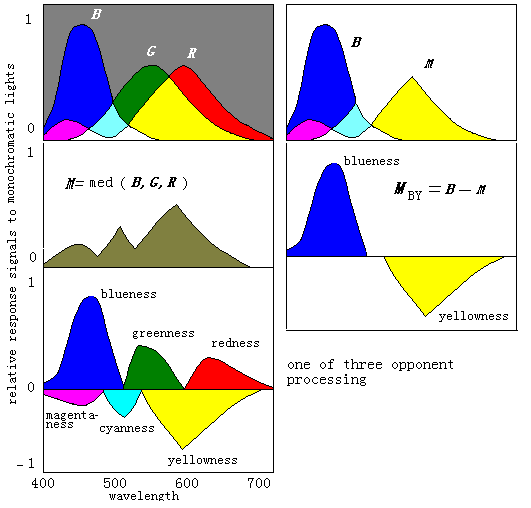 Lu's 3-8 decoding Model with opponent processing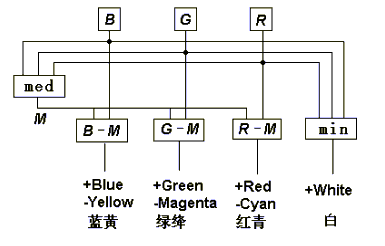 Symmetrical Math Model
---

The right picture is the reversed one of the left picture. This shows that real opponent colors are Red/Cyan and Green/Magenta instead of Red/Green.
---
---